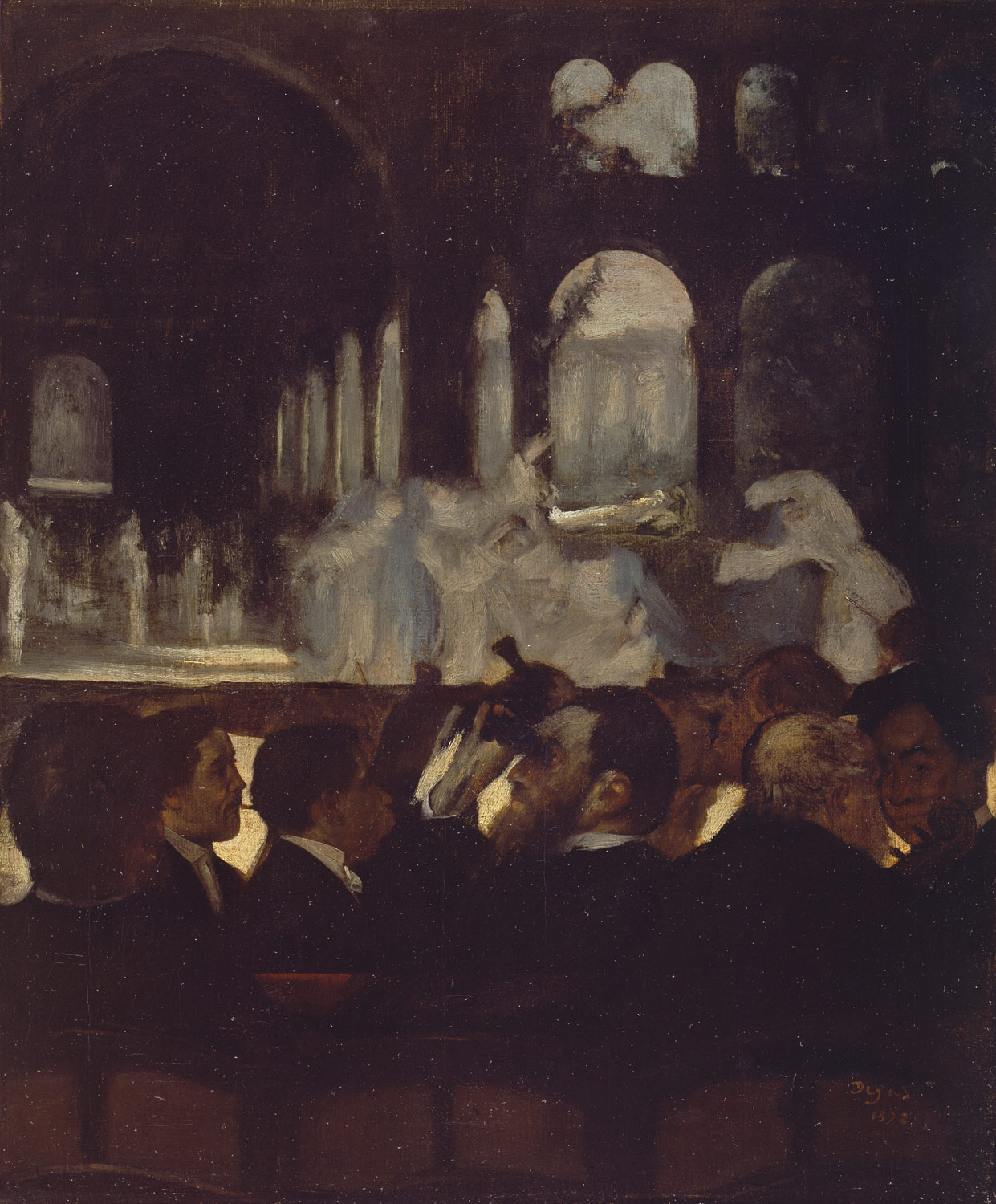 Edgar Degas.

The Ballet from Robert le Diable. 1871
Over the past couple of weeks I've had the privilege of signing two fantastic new clients. The books are very different. One is a contemporary middle grade standalone set in New York. The other is a steampunk young adult mystery set in the Caribbean. One just touches on the idea of a first crush. The other jumps head-first into first love—and heartbreak. But they had something in common, too: They came to my attention by way of pitches. Neither author was sent by referral; nor are they friends of friends or former publishing colleagues or armed with MFAs and writing certificates (so far as I know, at least). I learned about the authors because they both wrote books, and then they wrote pitches. I read them because those pitches were good.
So that's the good news: a well-written pitch, when backed up by a well-written book, is worth something. You are not doomed to slush pile limbo.
But the bad news—though it's not actually bad news—is the onus of escaping the slush pile is on you. Because you're where it all began. You had an idea and it nagged you and you teased it back and finally exorcised it by deciding you must—must—write this book. You spent countless hours journaling and outlining and writing and rewriting and reworking and revising. And when it was finally done, we asked you to reduce it all to a very short query that not only conveys the premise and the characters, but also makes us agents think, We care because…
Your query is a promise to its reader that you'll deliver a singular emotional experience.
How do you convincingly make this promise? You must include premise, plot, character, tone, and emotion. It's a lot to ask from just a few short paragraphs, I know. But done well, this will help create that unnameable excitement that I feel when I read a pitch that just feels right. A pitch that has mmmph.
As I look back through my query notes over the last couple of months, every query I requested that successfully did this had one thing in common: It touched on at least one relationship that was important to the main character. This relationship was always central to the novel and somehow complicated by the premise. It doesn't matter what kind of relationship this is (to borrow from Alice Munro, it could be a Hateship,Friendship, Courtship, Loveship, Marriage), because all relationships have an emotional element. When we care about other people, our hearts are on the line. Too often I see queries with great premises, but they fail to touch on even one interesting relationship. If your character doesn't care about anyone else, and no one else seems to care about your character, well—why would I care?
Gustav Klimt. The Kiss. 1908.
As you write and then revise your query, remember back to when it was just an idea unfurling in some corner of your mind. What was the emotional hook, the thing that made this the idea you just had to write? Which relationship or relationships lend emotional credence to the premise—that's to say, elevate the premise from a scenario to a story.

Once you've figured this out, you may want to frame your premise and plot through the lens of this relationship when writing your pitch. And remember, even a book like The Hatchet, about a kid surviving on his own in the wilderness, has a relationship at its center -- in that case, Brian struggles to work through his feelings about his mother's affair.
Or think about The Hunger Games. Would we really care about Katniss if she didn't have so much heart, however armored it may be? Katniss has ties to so many people—her sister, her mother, Peeta, Gale, Rue. As she herself says with Rue at her side: "I realize, for the first time, how very lonely I've been in the arena. How comforting the presence of another human being can be." As I read through queries, I look for stories that promise to do more than let me into the mind of the main character, but also that will form bridges between characters. That fill in the lonely gap between people. Such is the power of books.
For more, check out my past query diaries:
1. http://peteknapp.blogspot.com/2013/01/query-diaries.html
2. http://peteknapp.blogspot.com/2013/01/query-diaries_21.html
3. http://peteknapp.blogspot.com/2013/02/query-diaries.html